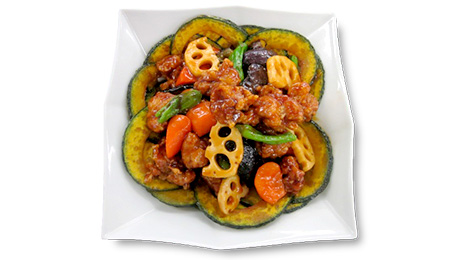 Original Menu Development
The prepared foods market is expanding due to lifestyle changes and increases in single-person households, employed women and seniors. In response, we deliver original dishes to our retail customers as kit products based on consumer comments. Also, given the transition from buying in store to delivery, we are also developing dishes for home kits to be delivered to customer homes.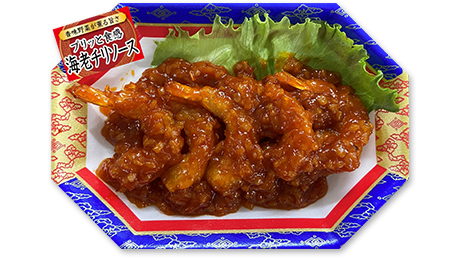 Frozen kit development product
With the shortage of human resauces, we will propose a frozen kit that can solve problems such as production efficiency improvement and loss reduction by making use of food procurement ability and menu development ability.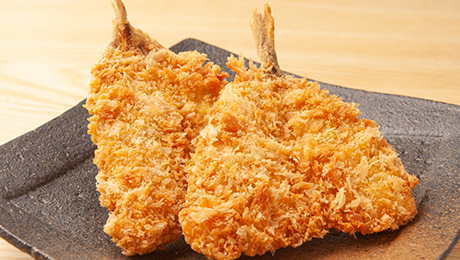 Fried Seafood
For the best possible quality fried seafood products, we give taste its due attention alongside freshness, quality, safety and reliability. This is the idea behind our development concept of providing delicious, worthwhile products for side dish corners.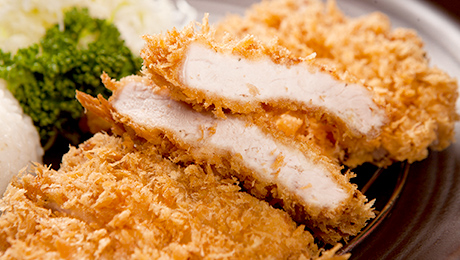 Livestock processing products (Tonkatsu)
Even if it is thick cut, it is soft even if it is cold and crispy tonkatsu is a domestic factory-made product using carefully selected materials grown under thorough quality control and original bread crumbs.
Industry leading number of "Ready-made meal advisor" license holders!
NIPPON ACCESS aims to develop a Deli Specialist by actively working for a "Ready-made meal advisor" qualification recommended by the Japan Meal Replacement Association.
We will provide comprehensive support to advance the deli section along with 587 of our distinguished "Ready-made meal advisors" (as of August 2019).
About the ACCESS Market
Development Research Group
The ACCESS Market Development Research Group works to revitalize the commercial food market
At AG Labs, 170 manufacturers※ gather to work on the theme of "learning and flourishing together", to develop demand in the commercial market (home meal replacement dish items, the restaurant industry, and processing of raw materials). Through the mutual sharing of knowledge, we explore market challenges by creating new value development and proposal activities of new products and menus.
※As of April 2019