A Sales Promotion Magazine "MIND"
This is an information magazine that introduces consumer behavior calendar and sales promotion plan proposals of 52 weeks and on each month basis. It is issued 4 times a year.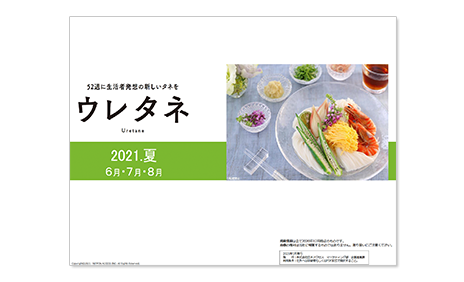 Trend Information
[ Sakiyomi-kun ]
(Sakiyomi means to 'read forward' or 'to predict' in Japanese)

This is a report that predicts trends based on each food category type. It is issued 4 times a year.

[ Trend Box ]

As having food servicing information as core, this is a report that picks up "signs of trend" that entails food.